Professional Orange County Life Insurance Agent
Mass Mutual Insurance, Protect the Ones You Love.
Contact Denis Doulgeropoulos of Orange County Mass Mutual Insurance.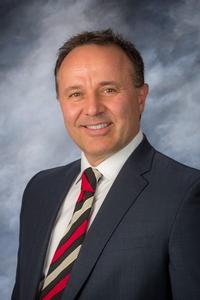 PROTECT WHAT MATTERS MOST TODAY AND ALWAYS.
The saying goes that life doesn't give you anything you can't handle. However, it doesn't mean you have to handle it alone. Having a financial professional by your side is more important than ever today; someone who can help you evaluate your needs, assess the current economic landscape, and recommend a plan of action that will help protect your wealth, lifestyle, and dreams for the future. The time is now – let's get started.
Orange County Life Insurance, Long-term Care, Disability Insurance & Annuities 
Celia Hansen
My experience with Denis has been excellent. He is knowledgeable and professional and went above and beyond to help me understand the program choices for my age and goals. I recommend this agent wholeheartedly.
David Zamorano
Denis is extremely knowledgeable and helpful! Denis extensively explained my options while helping me set up for my financial future. I highly recommend to anyone looking for help to save and invest!
Todd McWilliams
Denis was a great support helping me make a very important financial decision for my future. His communication and follow up was impeccable. I look forward to partnering again in the future.
Toffee Jeturian
Very knowledgeable about the various insurance and investment options but more importantly sincerely cares about your financial future. Agent you can trust!
Michelle Wilson
Denis was a pleasure to work with. He educated me and listened to my needs. He was fast and thorough. I'm glad i found him and i look forward to continue working together. Highly highly recommend Denis!
AA Waterjet
I worked with Denis, a true professional. He was very helpful with my life insurance policies and my retirement annuities.
Tes
Denis helped me build my retirement plan. It took me a long time to decide but he never pressured me and he made himself available to answer all my questions. He was honest with me and looked after my interest and life goals. I would not hesitate to recommend him to my family and friends.
You can review and use interesting calculators on my site.
Please feel free to contact us with any questions.
We have interesting videos for you to watch on my site.
Are you ready to take control of your financial future?
Contact Denis Doulgeropoulos today and start your journey towards financial success!