Your Financial Professional & Insurance Agent
When Buying Is Easy, Paying Later Can Be a Problem
Shoppers online may have noticed an increase in buy now, pay later (BNPL) services that offer to spread out payments on their purchases. A buyer who pays a partial amount upfront and agrees to several additional interest-free installments will be able to receive their order immediately. The key difference from layaway plans in the past is that shoppers had to wait until the balance was paid in order to take their goods home. When the use of credit cards became widespread in the 1980s, many stores discontinued layaway plans.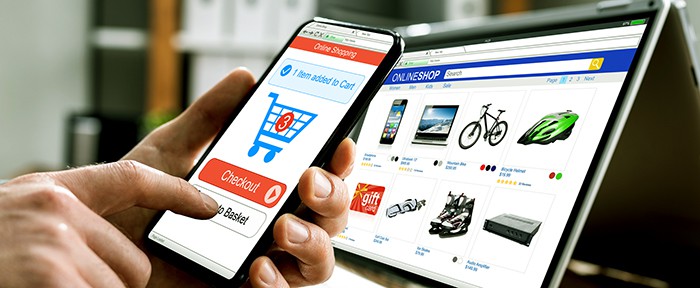 Younger consumers are more likely to select BNPL plans because they're more comfortable shopping online (and particularly on smartphones), partly because their paychecks are stretched more. Although installment purchases seem convenient at first glance, there are good reasons to think twice before committing to them.
Credit Is Credit
Plans offered by BNPL are essentially point-of-sale loans. It's quick and easy to apply for financing, which is a plus when you're pressed for time.
Speedy credit access also leads to instant gratification and impulse purchases. You might be tempted to overspend on things you don't need and probably wouldn't buy if you had to save up and/or pay 100% of the cost upfront. Additionally, if you make a lot of smaller purchases across multiple services, you may have difficulty keeping track of how much you are actually spending.
One estimate places BNPL at nearly $100 million – or about 2.1% – of all global e-commerce transactions in 2020. By 2024, this share is projected to double to 4.2%.
Source: Worldpay Global Payments Report, 2021
---
The BNPL services are criticized for making it easier for consumers to become indebted. If you encounter a financial setback and are unable to pay the installments on time, you'll face financial consequences such as late fees and/or high interest rates.
In addition, credit-card companies report on-time payments to credit bureaus, so using credit cards responsibly can help you build a positive credit history. BNPL lenders, on the other hand, may not report on-time payments – but they will report missed payments and collections. Read the fine print carefully before using any BNPL service to ensure you understand the terms and conditions as well as the company's credit reporting policies.
This information is not intended as tax, legal, investment, or retirement advice or recommendations, and it may not be relied on for the purpose of avoiding any federal tax penalties. You are encouraged to seek guidance from an independent tax or legal professional. The content is derived from sources believed to be accurate. Neither the information presented nor any opinion expressed constitutes a solicitation for the purchase or sale of any security. This material was written and prepared by Broadridge Advisor Solutions. © 2022 Broadridge Financial Solutions, Inc.